Testimonials
I believe the best testimonial comes directly from the people I've trained, people I've helped in reaching their goals. Below are testimonials from my some of my past & current clients:
"Our son was chosen as the 'Player of the Year' and '1st team All League (Attack)' for the entire Sacramento Valley conference. The difference this year was you and John, which we owe a huge debt of gratitude for your efforts. We can't thank you enough!
Macros make a difference!"
-S.D.
"Awesome trainer is always 10 steps ahead of you on what your body needs, very caring person, very educated on nutrition, and is always ready to rock and roll. Love this girl!"
- Gayleen C.
"If you are looking to slim down, develop and define your muscles, eat healthier, and feel better about yourself, Sotera Chelini is your trainer. She develops custom plans to fit your body type and listens to her clients' needs and together the results are obtained. Sotera is extremely knowledgable about all the equipment in the gym and how to use it properly, and for those who already have that knowledge, Sotera will take it to the next level. There is always variety in her training and at the end of the week, all muscle groups have been challenged along with the perfect amount of cardio. Eating the right amount of balanced foods is Sotera's expertise. Sotera is also the warmest and kindest person and is always looking out for the best health and fitness she can provide for her clients. It is her compassion and caring ways that is shown on a daily basis and she treats everyone of her clients as a friend. I highly recommend Sotera Chelini as a trainer for an all over healthier "New You.""

- Ann Marie Sciutto
"The fitness strength training Sotera does with these athletes provides them the confidence and the ability to excel on the soccer field. I have seen a definite improvement in agility, strength, and over all fitness from all the players that attend Sotera's training program."
- Tony Perez - ECNL Coach, San Juan Soccer Club
"A year ago we received feedback from college coaches that Saraya needed to get stronger. Sotera came highly recommended. In the last 12 months we have noticed a huge difference in her strength, agility and endurance.

Sotera takes the time to correct her form and makes sure that the exercises and/or movements that the athletes are doing are well thought out and applicable to their sport. We continue to see improvement and are extremely happy with Sotera's strength program"
- Reggie Smith - Father & Former NBA Basketball Player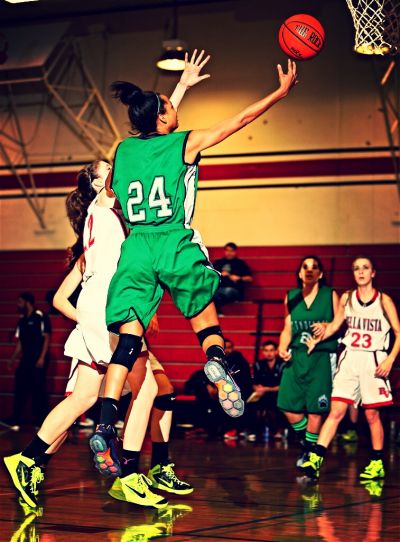 "Since training with Sotera over the past 3 years, I've noticed significant changes in my body and my performance as an athlete. Because of the increase of muscle and core strength, I am now a big, strong, dominant threat on the field. I have also noticed a huge difference in my physique. She has totally transformed my body to be muscular, toned, and defined.
With Sotera's training, I am now so lucky to play Division 1 soccer at the University of Hawaii next year."
-Cristina Drossos - ORHS Senior, San Juan Soccer Club Athlete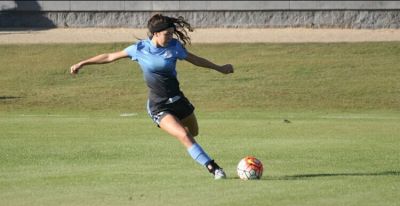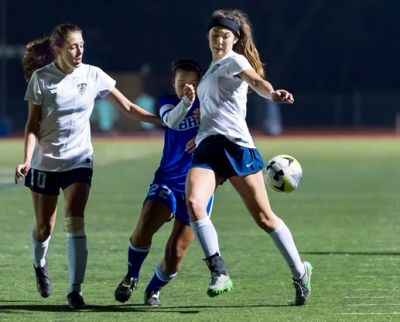 "Training with Sotera increased my strength, speed and flexibility, her customized plan for my individual goals helped me achieve my a dream of becoming a Division 1 athlete."
- Alexis Miller - ORHS Senior, San Juan Soccer Club Athlete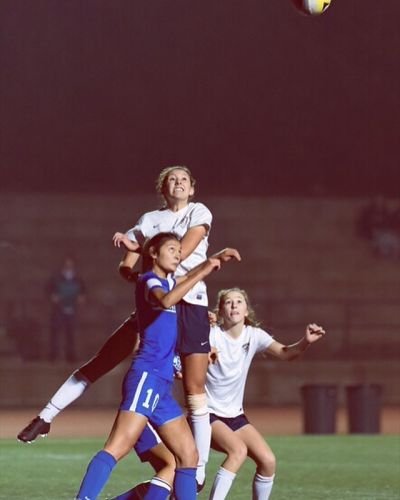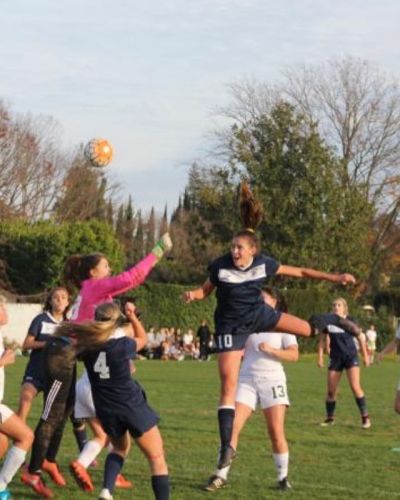 "Sotera introduced me to strength conditioning and now I can't get enough. Her personalized workouts brought immediate results and I've never been more happy with the performance of my body. Through her training, I feel stronger, leaner, and even more beautiful. She is willing to work at your own pace but knows exactly how to push you to your full potential. With her help, I am now able to play Division 2 Soccer at Chico State."
- Rene' Weiler - Folsom High School/Freshman @ Chico State University, San Juan Soccer Club Athlete